Christmas is a risky time of year when it comes to burglaries, with claims against home insurance policies soaring in the 'darker months' of the year. Opportunist thieves know homes are full of valuable gifts over the festive period.
And despite the fact most of us are spending more time at home lately, the frightening reality is most burglaries take place while the homeowner is inside.
Deter doorstep thieves
Current coronavirus restrictions have seen more of us turning to online shopping, with almost half of us receiving more parcels. However, distancing guidelines mean delivery companies ask employees to leave parcels in safe spaces outside the home, instead of handing them over in person.
It only takes a few seconds for opportunist criminals to swipe a package and take off, undetected. In fact, doorstep parcel theft has risen 22% in the last few years.
If you do not have a safe space for parcels, consider investing in a smart parcel delivery box. Delivery staff request access via a button – approved from your smartphone – and the box automatically locks once closed, so no one can access it without your permission.
Similarly, for those who will not be home to sign for deliveries, consider sending them to a more secure location. Amazon 'locker' hubs are available nationwide. Simply nominate your parcel to a locker, which you can access when it suits you, using a unique passcode.
Many services even let you nominate a neighbour to sign for your package. Consider chatting to a trusted neighbour about acting as back-up for each other – giving you the peace of mind your packages will be taken into a safe home.

Catch them in the act
While we tend to imagine burglars spending weeks scouting properties before making their move, in reality, 47 percent of burglaries are unplanned. Criminals spot valuable items and act in the spur of the moment.
However, installing a smart doorbell means homeowners can keep an eye out for present pinchers, even catching them in the act. Smart doorbells record footage from the front of your home and even alert users when triggered by a built-in motion sensor. Similarly installing a CCTV system acts as an additional deterrent, with criminals claiming visible security measures are most likely to stop them targeting your home.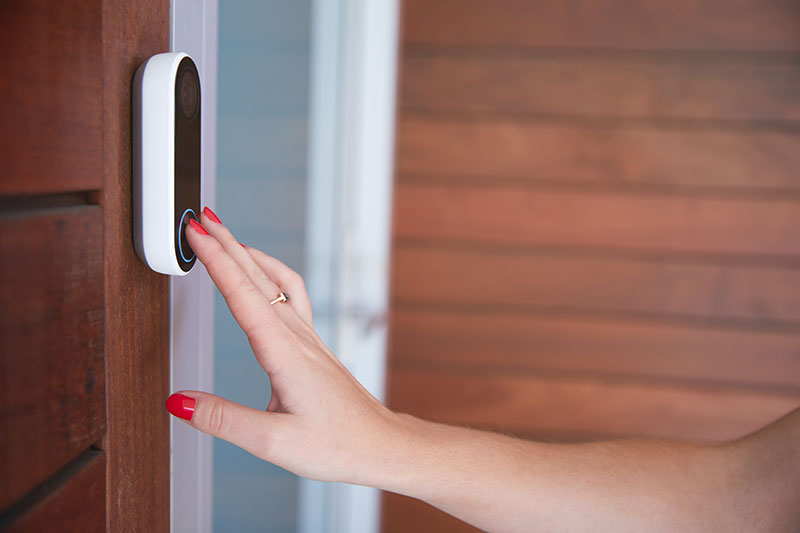 Home security best practice
Following home security best practice could put off potential thieves from trying their luck. For example, leaving lights on when you are not home makes passers-by think the home is occupied.
Fitting motion-sensor lights around the outside of your home also warns off those moving around the property, giving away their location.
While we love Christmas traditions like lighting up the home and leaving presents under the tree, unfortunately, these simply highlight the valuables on offer in your home.
For burglars, it is all about weighing up risk. If they know there is a chance of hitting the jackpot, they are more likely to take the risk of getting caught.
Where possible, position your tree out of sight of windows and doors. Though, if you simply do not have space, keeping curtains closed when you are not in the room means you are not leaving gifts on display unattended.
Up to security standards
Shockingly, over a quarter of home break-ins are a result of forced entry. Now is the perfect time to think about protecting against brute force. Make sure your front and back door locks meet the British safety standards (BS-3621), as these offer solid protection against repeated strikes. Fitting window restrictors is another cost-effective way to protect against forced entry on windows.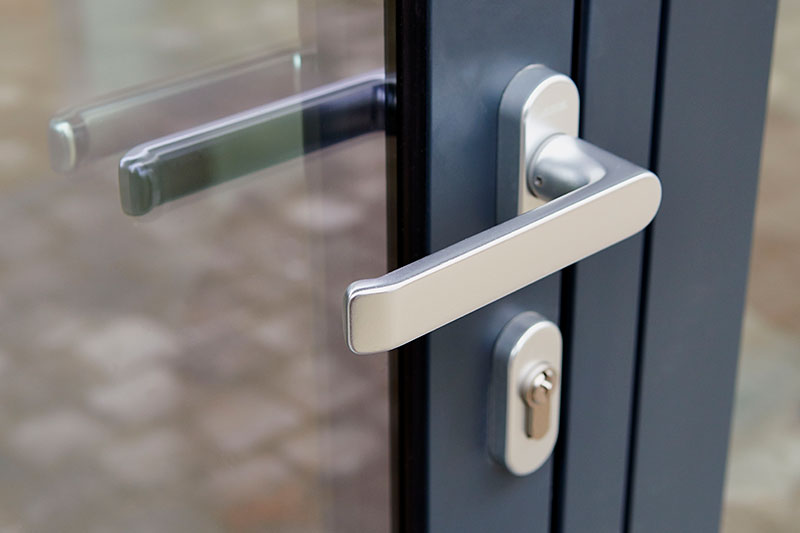 Keep covered for break ins
If your home is full of presents over the festive period, you may find your current home contents insurance does not cut it anymore.  Luckily, most insurers automatically increase your cover in December to account for valuable gifts, however, it is worth checking this applies to you. Contact your insurance provider and ask about increasing your contents insurance cover. This will protect you against losses if the worst happens.